An infamous blogger, Toronto Mike, is now following my blog and told me I need to up my blogging game. It made me reflect on the fact that this site has been up since before there were blogs, much like his, and before the World Trade Center conspiracy happened. Incidentally, I also host Mike's podcast, Toronto Mike'd on my upcoming site PodcastAccelerator.com. Regardless, I don't have time to wax on here very often, but it's nice to come back to once in a while and barf up some content…
The iPhone 6 and iPhone 6 Plus were announced today and I thought I wouldn't care. The iPhone 5 and 5S had nothing to offer me, but the iPhone 6 and 6 Plus now have decent sized screens, and the devices are available in the massive 128GB size. That means I could upgrade my iPad 3 which I use daily for podcasts, development testing and endlessly annoying games, for an iPhone 6 Plus and have a 1920×1080 pixel screen with 14 hours of video viewing pleasure and aside from all of that, Pay.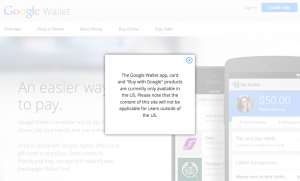 Apple resisted the NFC chip, the same chip responsible for the "Tap" feature that we're quickly falling in love with in Canada, in it's previous releases. This is when Android vendors like Google, Samsung and HTC started rolling it out and it was used tapping phones to initiate data transfer data and that kind of thing. Google launched Google Wallet which allows some carriers with some phones to tie into the the NFC chip but only in the US. Google makes it even more confusing because Google Wallet is also the thing you use to buy things from Google, so you can use that but you can't use Google Wallet on your phone in Canada. With the Nexus phones they put in NFC and with the Nexus 5 they gave complete access to the NFC chip, without the need for the secure element or a special SIM but still after a year, I have an NFC chip which is completely capable of being used to buy my coffee, groceries and gas on my Visa, but am unable to do so. I bank with TD and their latest app even has NFC capabilities but again, doesn't work with this phone.
Apple has changed the game today and on top of announcing the iPhone 6 and 6 Plus both capable of tapping your money conveniently, the Watch (available early 2015) will also be able to access Pay. That means you can be out for a run, tracking your activity as you go, and then suddenly when you get thirsty you can stop into the Starbucks on your route, tap your watch and buy that overpriced bottle of water to stay hydrated and crush the last 5 miles.
So Google, it's up to you. You have the power to keep people in the Android pool happy. Your Nexus 6 is rumoured to be out soon and you can crush Apple on price-point (The Nexus 5 was $350 outright, iPhone 5S was $800) but if you don't keep up with the features worldwide people will simply throw money at the problem and move back to the Apple camp.
Your move.