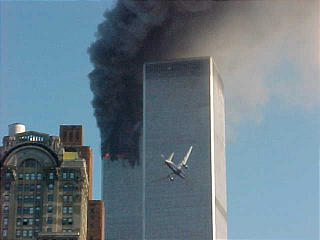 This is being called the worst
security lapse since Pearl Harbor.

They showed the scene in Palestine as the towers fell,
the crowd was cheering and celebrating. You know this is just suicide for the whole
country, if there was any sitting on the fence about helping the Palestinians or the
Israelis, guess who they're going to side with.

Apparently, according to rumour, this is World
Peace Day.